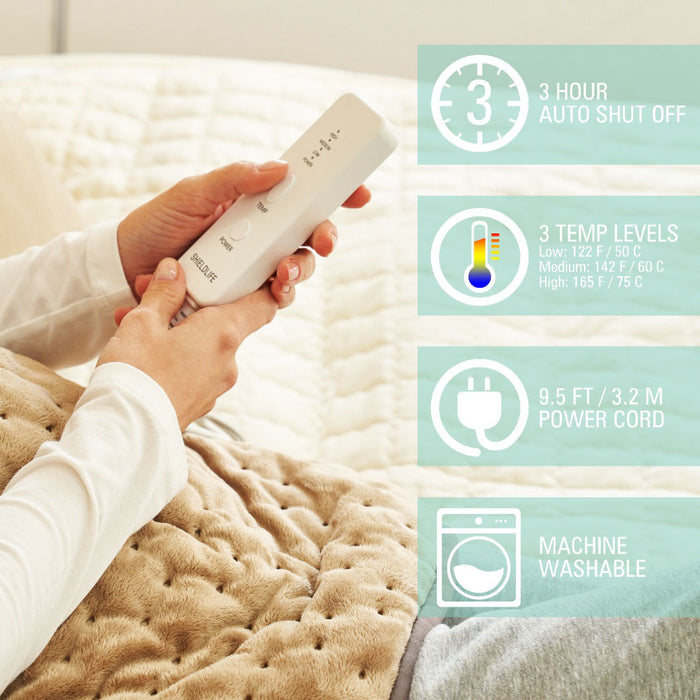 EMFreedom Compact Heating pad
The EMFreedom Compact Heating Pad is Next Generation of personal care and warmth from Shieldlife.
Made with a ultra-soft microfiber fabric, our lightweight compact pad is the perfect way to relieve pain and tension at home, in the office, or even when traveling and camping.
Electromagnetic Field (EMF) Shielding Technology eliminates up to 99% of harmful EMFs, while ordinary electric blankets generate large amounts of sustained EMFs. Shield Life's patented EMF Shielding technology allows for a maintained and rejuvenating night's rest.
Rated Voltage: AC 110-120V, 50-60Hz