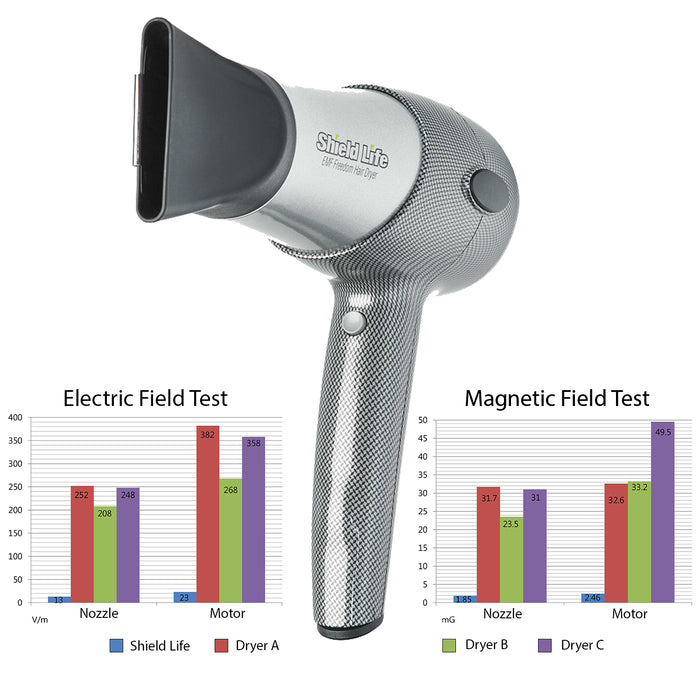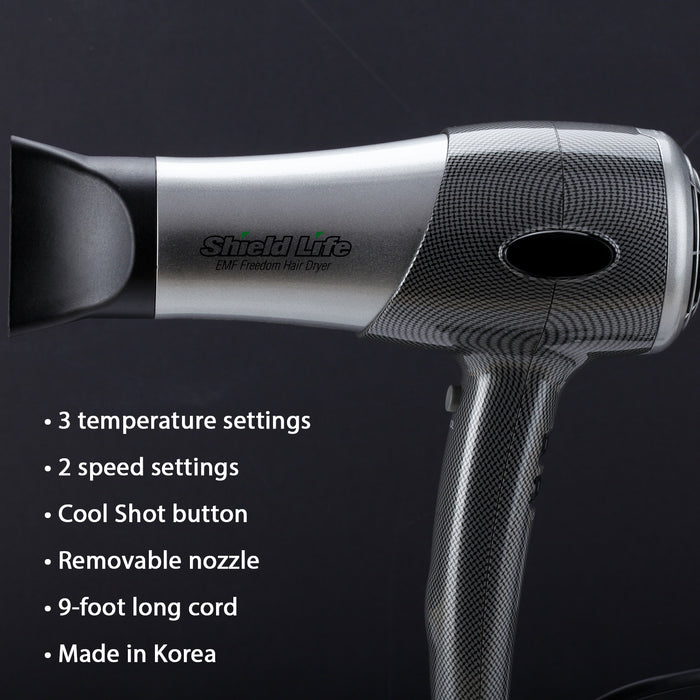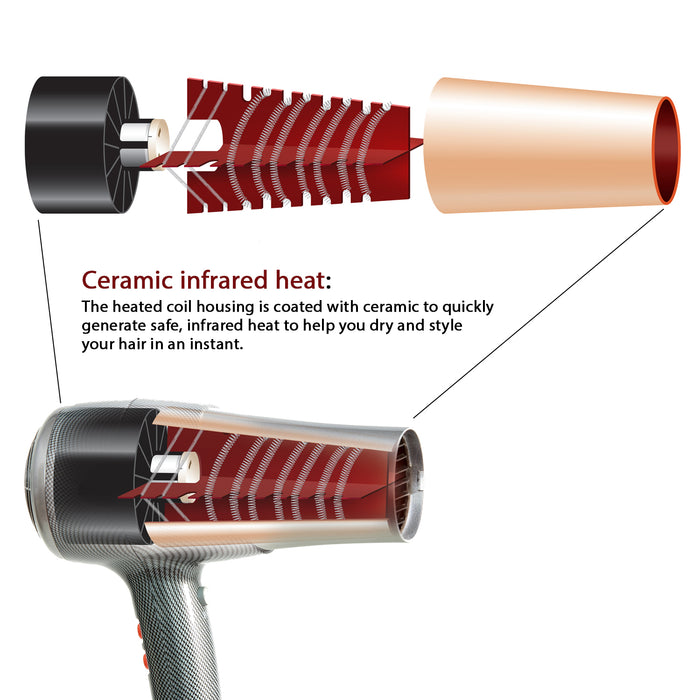 The health risks associated with a regular dryer may not be immediately visible, but prolonged exposure to your hair, head and body can significantly damage follicles and increase the risk several life threatening illnesses.
The EMFreedom eliminates this risk with its dual-stage, patented EMF shielding technology. The interior body of the EMFreedom is coated with a copper-infused barrier to capture the EMF and is then grounded away from your body. Independent laboratory tests confirm that the EMFreedom is the safest hair dryer on the market. The other hair dryers put out, on average, 2000% more EMF. When compared to competing salon quality hair dryers, the EMFreedom left outshined them all.
The EMFreedom uses a pioneering natural ion spring technology to organically hydrate, moisturize and balance your hair, ensuring a silky, gorgeous look each and every time. The ceramic heating element provides a safe, effective and powerful source of far infrared heat to help you lock-in your look quickly. The EMFreedom is beautifully crafted under that strictest standards by high-trained professional in Korea and is now available at a select hair salons and beauty retailers.